Status: Offline
'Crocker doesn't have a custom title currently.'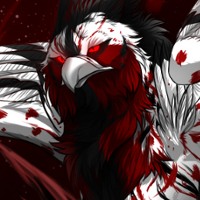 About!!
Well I suppose the obvious place to start is. I enjoy role playing games. My spelling and grammar are not that great and I have a hard time with the codes on these sites but I enjoy the creative aspect of it. I like to write about new worlds and people I created in my head and watch them come alive in a group setting.
Interests!!
I am interested in a variety of things, I guess I will just list a few of my interests and a bit about them.
I raise rabbits. I have New Zealand whites and French angoras.
the new Zealand's are meat rabbits.
we generally sell the angoras.
I also enjoy canning as well. I can the rabbit meat, chickens, stews, soups...its time consuming but it lasts a long time
I also tan the rabbit hides and have been making things with the fur. its a slow process though. they take time to tan and it takes a lot of rabbits to make just about anything.
I collect knives and bayonets. my current favorite is a k98/05 I picked up a few months ago
I enjoy watching youtube videos to learn how to do new things.
I very much enjoy audible and audiobooks. some of my favorite are
honor Harrington series
Dresden files
October daye series
safehold series
monster hunter international series
mercy Thomson series
song of ice and fire series
and a whole lot more
the whole family loves anime we have quite the library of shows
and we also like buffy and angel series
I don't drink or smoke and I exorcise daily
I very much enjoy my job I work in a shop and have been there for over 10 years now. I have my journeymen's card in machining but I don't work on the floor anymore. I work in the tool room now inventories and setups and updating paperwork is most of my job these days.
I am married and have 2 daughters 6 and 8 years old
I recently got an ipad pro that I spend to much time on probably. I haven't had a computer at home in a few years and this will allow me to play games like this one
I guess that is enough to be getting along with for now
4 posts
Gender: Male
Newbie
5-September 17
Last Seen Sep 13 2017, 02:39 AM